FOR A SMILE THAT LASTS A LIFETIME
SOUTH JERSEY'S TOP RATED LOCAL® DENTIST
Here at Ortho One, we believe that a beautiful, happy smile is only one benefit of the quality orthodontic care we provide.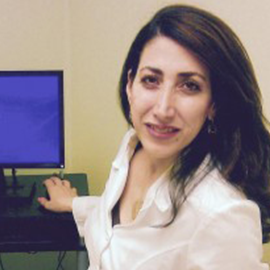 DR. MITRA ABDOLLAHI
D.M.D. Provider: Comprehensive Orthodontics, Invisalign And Braces
Dr. Mitra Abdollahi has been practicing since 1994. After receiving her Baccalaureate Degree from Lycee Louis Le Grand in Paris, France and completing her undergraduate studies at Xavier bichat University in France, she moved to Philadelphia, PA to continue her education. She graduated from Temple University School of Dentistry, where she received her Doctorate in Dental Medicine. She continued her education by successfully completing numerous comprehensive Advanced Dentistry programs including Progressive Orthodontics. (POS). Dr. Abdollahi is thoroughly dedicated to providing his patients with comprehensive dental and orthodontic care. Dr. Abdollahi is also an Invisalign provider. If you are looking for an alternative to metal braces, she can certainly help. Invisalign is the clear and simple choice. No wires, no brackets, just clear, convenient comfort. It truly gives you every reason to smile. With Invisalign, Dr. Abdollahi can straighten your teeth using a series of clear, custom, removable aligners. Each aligner moves your teeth just a little bit at a time until you eventually get straight teeth. Dr. Mitra believes in providing her patients with the very best in oral and facial health care. She is constantly increasing her knowledge through her many dedicated hours of continued education and memberships in both local and national organizations. She loves learning and spending time with her family and friends.